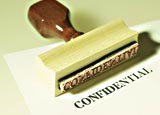 Got your
strategy
right?

Click Hereto contact us
.
Radian® Business Winning Strategies
A Winning Strategy will provide your Business or Division with direction and the ability to translate budgets and forecasts into deliverable and measurable actions for your Team. A sustainable Business Winning Strategy will deliver the numbers but is also designed to retain your best clients and to grow the customer base. The Strategy needs to be sector specific and designed to maximise the return on the investment in your products, systems and services.
Some current business issues:
Businesses of all sizes are under pressure to deliver the numbers
Budgets are not strategies
Businesses have mission statements about customers but need a strategy to keep them focused on customers
Strategies need to come out of the Board Room and belong to the teams and individuals who can deliver
Strategies need to be measured and monitored
Strategies need to be implemented across the whole business with effective processes
Much more than a Budget or Business Plan
Radian Business Winning Strategies USP's:
A strategy designed to deliver long term sustainable results
Designed to deliver 'the numbers' but focused on customers and the market place
A Twin Defensive and Creative Strategy designed to grow your customer base
Designed to create a responsive accountable team who understand individual and shared responsibilities
Performance management based strategy capable of delivering KPIs and performance targets
Individual accountability and recognition
Radian Business Winning Strategies™ - Features and Benefits
Delivering the numbers

Sets achievable revenue, gross margin, PBIT, cash and ROI targets

Focus on Customers

The customer is always right – but is it the right customer? Finding and retaining the right customers

Sector Driven Market

Understanding the culture, legislation and business drivers of your customers in each target sector

Measuring and Monitoring Progress

A performance management system delivering continuous improvement

Individual Accountability and Recognition

Designing SMARTER! Objectives for individuals and tea
We facilitate and run company specific Strategy and Strategic Review Workshops. We provide a flexible framework to develop Winning Strategies. We also run Review Workshops and help businesses to get back on track.
For more information on Radian Business Winning Strategies and construction industry training, please call us on 0044 (0) 1953 601515 or e-mail us at info@radiansystems.co.uk.