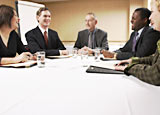 Become a
Radian Partner
.
Click Here to contact us
.
Radian® Partners
For Individuals
We are looking to grow our Network. If you are experienced in Sales and Sales Management and would like to run your own Business Winners Programme then call us or send an email and we can talk about your ambition.
For Training Companies
We have an innovative range of Training Products which are right for today's market place. Take a look at the Business Winners pages and Radian Score and contact us. We can provide modular Training Programmes on a licensed basis and we also provide a stimulating Train the Trainers Programme.
For Corporate Customers
Perhaps you have your own Training Department or nominated supplier who would like to deliver the Radian Business Winners Workshops. We can train your Trainers and Sales Managers to deliver this stimulating programme which will influence Sales Team performance and create a new dynamic culture within the business.
For CRM Companies and the IT Department
The Radian Score System is a unique SFA – Sales Force Automation – System. We think of it as Sales Team Development since it provides an innovative objective driven, self management reporting and measurement system. The SQL based system is capable of being integrated with your CRM System and will enhance both the offering and delivery.
For more information on Radian 'Partners and our Business Development in Construction programmes, please call us on 0044 (0) 1953 601515 or e-mail us at info@radiansystems.co.uk.