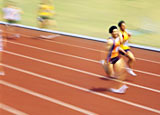 Build the
Winning Team
.
Click Here to contact us
.
Radian® 'One-Team' Programme
People must work effectively together if customer service levels and profitability targets are to be achieved. The trouble is they often don't. The client's team, the business development team, the finance team and the operations teams all have their own targets, culture and managers. The Radian 'One-Team' Programme brings people together with shared objectives, shared culture and shared commitment to succeed.
Some current business issues:
Teams have their own targets and priorities and do not always work well with other teams in the business
Partnering is an established business model – but it does depend upon effective teams working together
Effective supply chain management depends upon client and service delivery teams working effectively together
Tight margins and short programmes create high stress levels and can create tension and disputes between teams
KPI Programmes create targets but need an Integrated Team to deliver them effectively
Radian 'One-Team' Programmes create effective self managing teams. Inside your business, teams need to work together to meet and exceed your client's expectation levels. Your client also has responsibility to make the project succeed. Radian 'One-Team' workshops brings people together and respects individuals and their teams and creates measurable performance improvements.
Much more than a Team Building Programme
Radian 'One-Team'™ Workshops USP's:
Can be project specific bringing client, contractor, professionals, suppliers and sub contractors together
Programmes can be run in-company to bring business winners, finance team, engineering and the operations teams together
The programme creates common culture with teams sharing objectives and supporting each other to deliver challenging targets
A challenging and enjoyable experience which brings people together and produces positive lasting outcomes
Radian 'One-Team'™ - Features and Benefits
Identifies roles and responsibilities of individual teams

A recognition of the imperatives of each team

Individual and shared objectives

Helping the teams respect and support each other

Risk and Risk Management

Understanding and anticipating problems and how to mitigate risk

Building Self Managing Teams

Encouraging the teams to take real responsibility for successful delivery

Avoiding Decision Delay

Opening communication channels and deciding on authority levels
We can design and deliver a 'One Team' Workshop to match your aims and budget. We work with a variety of Partner Organisations to give your Teams an innovative and valuable experience.
For more information on Radian 'One-Team' Programme and Business Development in Construction, please call us on 0044 (0) 1953 601515 or e-mail us at info@radiansystems.co.uk.